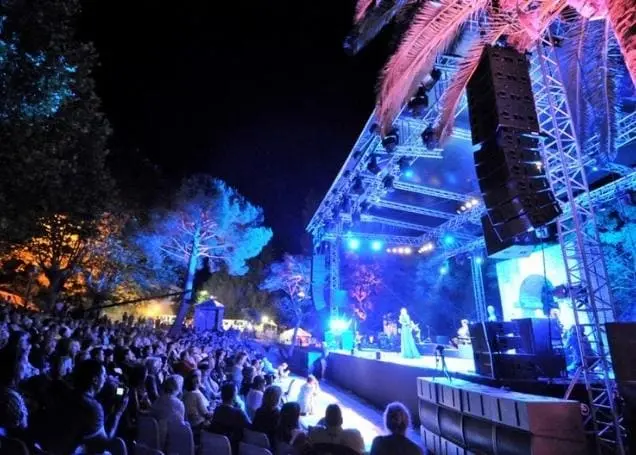 Temporary installations for concerts and events require products that deliver good audio performance, but also manufacturing that enables them to withstand the multiple constraints involved with mobile installations: moisture, impact, temperature variations…
A temporary installation must be capable of being quickly deployed and then taken down again, with simple implementation on account of the ergonomics of the products, accessories, and software interfaces representing a key factor for rented performance venues.
Rental and performance activities require large quantities of equipment, and it is essential to have a certain degree of versatility in order to optimise storage costs or increase the length of time for which the equipment is used.
Audio equipment for concerts and events: the right questions to be asking
Before investing in equipment, which may end up being used for close to 10 years, it is worth carefully analysing the project, its current potential, and its prospects for development.
What is the targeted market sector? The sound equipment used for electronic music is not the same as that used for jazz or for a conference room. What is the average size of performance? What size are the teams involved? What are the capacities of the lifting and transport equipment? These logistics-based questions have a major influence on the equipment that will have to be acquired in addition to the sound system itself. The use of a large Line Array system may, for example, may require the acquisition of a lorry and the use of lifting and handling equipment, and so, the added cost is often close to that of the system itself.
What proportions do rental business and service provision account for? The frequent rental of your equipment to end users or other service providers will also have a strong influence on your choice of system. For rental to end users, you will have to find solutions that are easy to set up and that feature appropriately dimensioned protection systems, whereas for rental between service providers, preset databases and a network operated directly by the manufacturer may constitute essential assets.
Installation of sound equipment for concerts and events: responses
APG offers scalable and compact solutions, which can enable the simple production of quality performances. For instance, the versatile stage monitoring equipment from the DX range will enable both the provision of quality stage monitoring, for which APG has been renowned for more than 40 years, but also the provision of distributed or small and lightweight façade systems that are easy to implement.
With the SPOT2.6, APG offers a compact and powerful speaker, capable of providing sound for small stages, or for use in large-scale distributed sound systems. Whether combined with subwoofers from the iS or UC118i ranges, the SPOT 2.6 will also be more than capable of providing sound for both speeches and conferences and rock or electronic music concerts.
With its modular system, Uniline Compact offers a single range of speakers suitable for spaces with capacities ranging from 100 to 3000 people. On account of its modularity and its compact dimensions, this line array system is capable of serving service providers and rental customers for several years.
APG products offer "Made in France" ergonomics and manufacturing quality, which enables them to offer rapid and reliable set-up as sound equipment for events.